Bath Room・Shower Room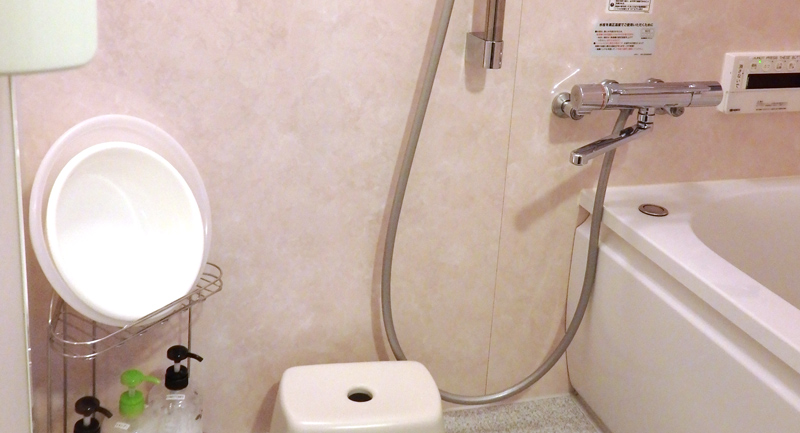 This bathroom is furnished with a small Japanese style bathtub and shower. Japanese bath is available from October through May.
During summer time, only shower is available. There is a traditional Japanese public bathhouse in about 10 - 15-minute walk from us. It may be an interesting experience to visit a Japanese public bath house (Sento) in Nara machi. Please ask staff for details.
In addition to the bathroom, there is a shower room.